Fabrics & Leather
Back
DIVINA MD/FR
WOOL 100%
Back
DIVINA MELANGE/FR
WOOL 100%
Back
STEELCUT TRIO 3/FR
WOOL 90%
POLYAMID 10%
Description
For NUBO, an aesthetic awe comes from the unexpected encounter between the déjà vu and a surprising new element: the simple space saving wall shelf transforms into precious box, reminiscint of a travel case, such as the Pan-Am blue case of the 1960s. Its rounded cloud shape and its both light and warm association of natural oak and sky blue wool come from the same Scandinavian vintage registry. As both a secondary space-saving desk and a wall decorative element of small footprint (5 1/2'' - 14 cm depth), NUBO offers in open position a functional work surface equipped with a cable pass-through slot and a bracket for documents.
The exterior of the work surface, clad in polyether foam, is :
- either upholstered in DIVINA wool fabric, color aigue-marine (ref. MD 813) or STEELCUT TRIO (color to choice, to order), on a bent natural varnished solid oak structure;
- or upholstered in STEELCUT TRIO color to choice, to order) or ULRIK noir (35% wool / 30% acrylic / 28% polyester / 7% cotton), on a bent black-stained solid oak structure.
Design by
GamFratesi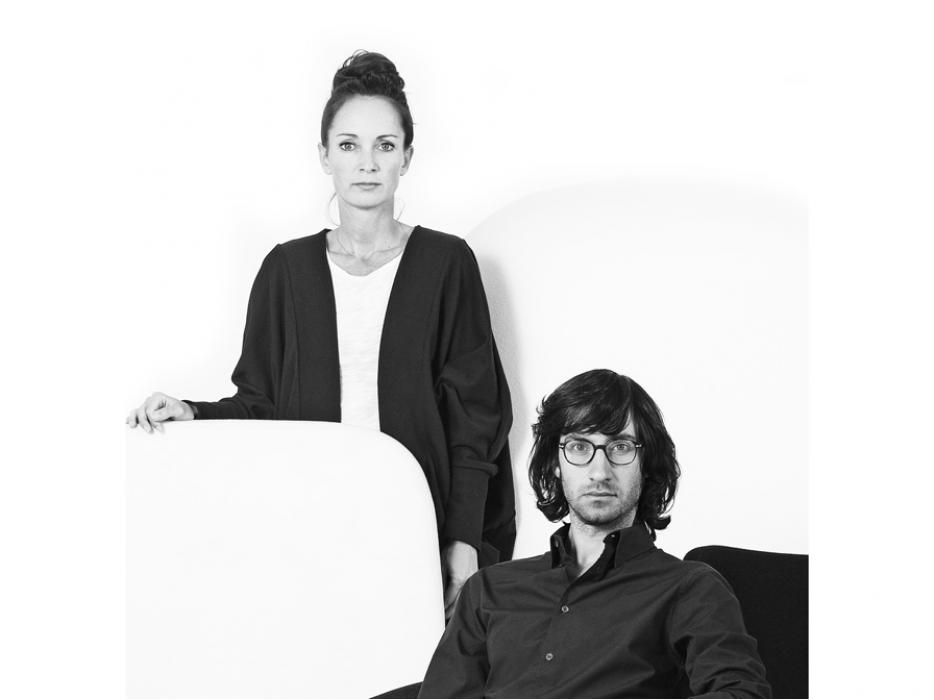 NUBO
WALL DESK DIVINA MD AIGUE MARINE / NATURAL OAK IN STOCK
NUBO
WALL DESK STEELCUT TRIO / NATURAL OAK 'OUT-OF-COLLECTION' COLOR
NUBO
WALL DESK ULRIK NOIR / BLACK STAINED OAK IN STOCK