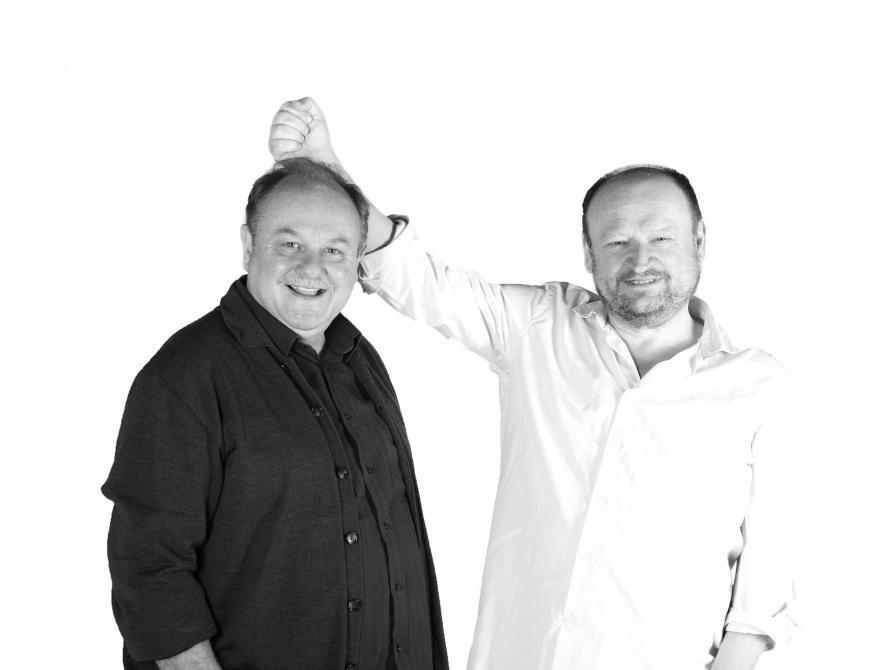 Claudio Dondoli & Marco Pocci
Claudio Dondoli and Marco Pocci first met at the Faculty of Architecture in Florence.

In 1983, having shared not only their studies but also an intense artistic and theatrical experience, they founded Archirivolto in Colle Val D'Elsa: since 1989 this design house, set against the backdrop of the romantic Tuscan countryside around Siena, has concentrated almost exclusively on industrial design. They maintain that, today real innovation is incontrovertibly linked to the use of technology and materials.

Technology does not exist to create an image, but to give service to the consumer: to possess real quality, a good `designer' product must therefore be attractive, useful and comfortable. Apart from Ligne Roset, Archirivolto work with Bonaldo, Desalto, Fasem and many others.