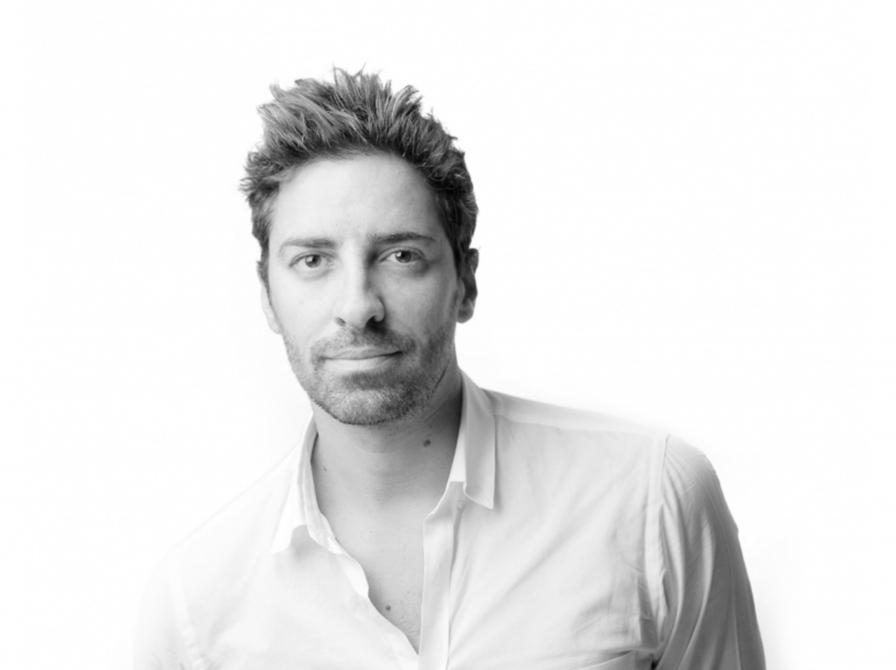 Arnaud Lapierre
Arnaud Lapierre (nacido en 1978) concibe el diseño como una mirada sobre el mundo, sobre el entorno y sobre nuestra forma de conocer y escuchar... una perspectiva sobre nuestros deseos. Para este diseñador que trabaja en París, el diseño es una expresión sensorial, un estilo que une objetos con emociones, tradición con reglas. Se trata sobre todo de capturar la realidad humana, elusiva, íntima e imperceptible: capturar las emociones con absoluto rigor.

Con estudios de literatura y arqueología, Arnaud Lapierre aprendió diseño en la Escuela Nacional Superior de Creación Industrial del París, y obtuvo un diploma en diseño en la escuela Martinière Terreaux, Lyon. Se graduó de la E.N.S.C.I en 2007. Durante sus estudios, colaboró con Matali Crasset, el estudio Newson de Paris y TimThom (estudio Thomson de diseño avanzado). Después de su graduación, Arnaud pasó varios meses en el extranjero, primero en Hong Kong, para realizar un estudio prospectivo de los dormitorios de un hotel de lujo en colaboración con los hoteles Shangri-là, y luego en Nueva York. A continuación, obtuvo un puesto con Jean Nouvel como director de diseño y proyectos, trabajando en estrecha colaboración con el equipo de arquitectura. Este encuentro con Jean Nouvel le permitió ampliar su experiencia con fabricantes de prestigio y aprender de especialistas técnicos en equipamientos y arquitectura de interiores.


Premios:

2006 : Prix innovation biennale Saint Étienne con TimThom
2008 : Prix du jeune créateur du salon du meuble / Finalista, grand prix de design de la mairie de Paris
2009 : Ganador, INVICTA / ICFF la mejor lámpara de 2009.
2010 : Ganador, Agora de design de Bordeaux / Galardonado the prix jeune talent de CINNA
Arnaud Lapierre fue nominado para el premio Talent du Luxe 2010, junto con François Azambourg and Noé Duchaufour.