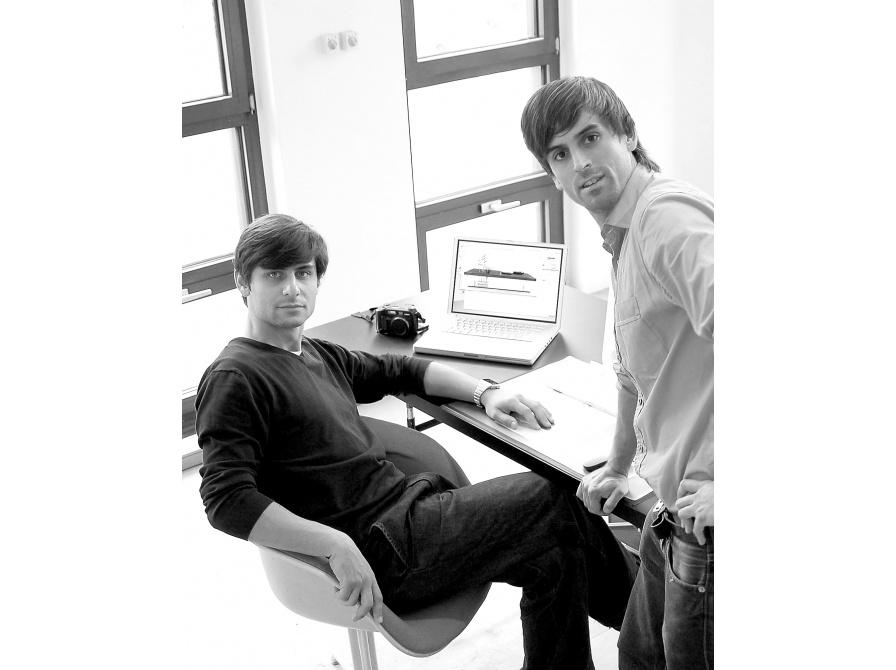 Osko + Deichmann
In the 90ies we were both attracted by the energy of the formerly divided Berlin absorbing creative young people from all over the world.

In 1996 within an atmosphere of constant change and seemingly endless possibilities we
started to study a at the University of Fine Arts, Berlin. Though coming from different backgrounds, we soon started to collaborate. Which turned out be an amazing team-work, reaching results beyond our single capacities.

In 1998 we founded the Design Studio "wunschforscher" roughly translated as "desireresearchers", creating objects between design, invention and art. The most famous works from this period are the "SushiRoller" and the "top.table".
Simultaneously we made the set-designs and visual concepts for fashion shows, events and parties, amongst others for MTV Designerama On Stage and for Adidas Originals.

In 2005 we founded "osko +deichmann". With the aim of making straightforward objects which still have an additional layer or telling a story.

2006 the occasional table PONTON for Ligne Roset was introduced.

One year later the light object ABYSS by Kundalini and the CLIP CHAIR for MOOOI were
presented on the Salone di Mobile in Milan.

Autumn 2007 elmarflötotto will launch the sofa series PEBBLE.

The works of "osko+deichmann" have been shown at the Louvre Paris, Vitra Design Museum Weil am Rhein and Berlin, Cube Gallery Manchester, MoMA Berlin, the Guggenheim Museum Berlin, VIA Gallery Paris and 107 Rivoli Paris.