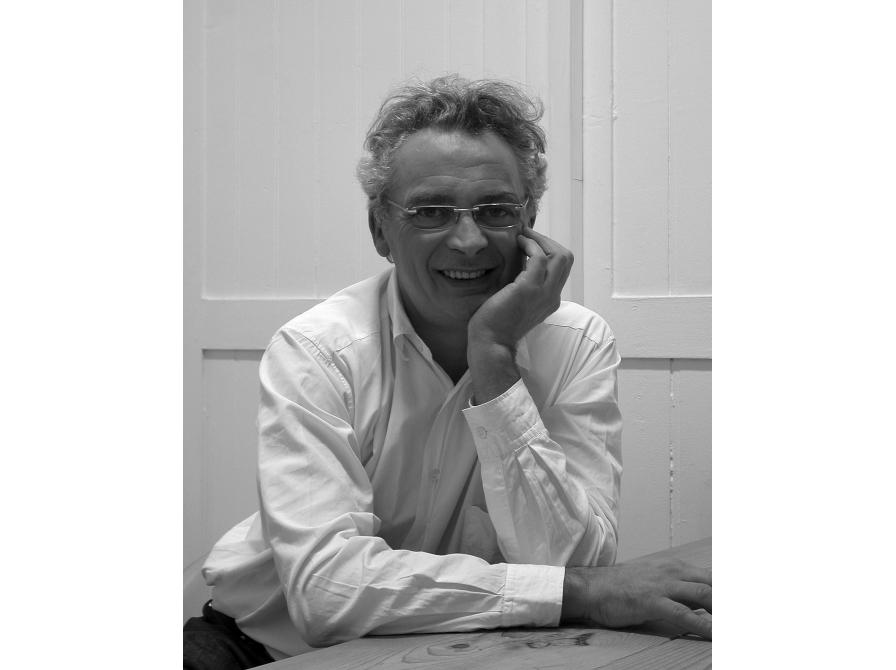 Jean Piton
Jean Piton is an artist, designer and enquiring mind.

Born in 1956, he studied at the Beaux-Arts and in the Faculty of Sciences before assisting with the design of the Nouveau Musée de Villeurbanne in 1981, then the Galerie Gaston-Nelson, where he headed the Zola design department between 1983 and 1986.

He founded his own design agency in Lyon in 1986, and lectured in the design department of the Ecole des Beaux-Arts de Saint-Etienne until 1994.

This 'almost-decade' was the time he became acquainted with a number of new materials, in particular composites (furniture in carbon fibre for La Tour Rose, collaboration on the institution of the 'Forum international des technologies appliquées aux textiles'). At the same time, he continued his career as an artist and painter.

The following decade saw him develop innovative associations between light and textiles, most notably as the head of R&D for Brochier (first jacquard made from fabric and fibre optics to be used for haute couture in 2000, textile screen for France Télécom in 2003, first concept car with interior in luminous jacquard for Citroën in 2004).

From then on, within the new design bureau Senszo, he continued to explore new avenues for associations between materials and light - one result being the Up to You light (Ligne Roset, 2005).