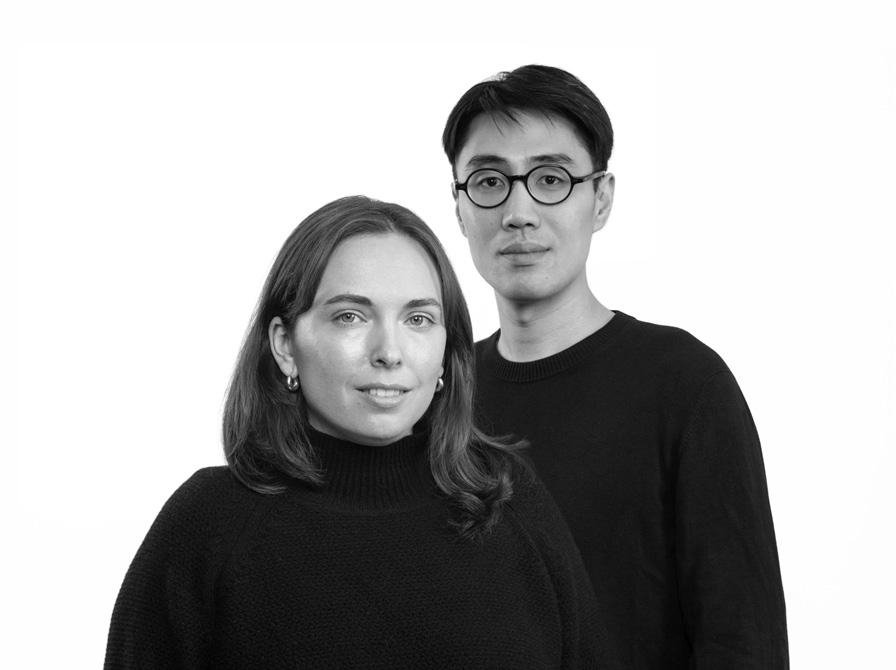 Akasaki Vanhuyse
Akasaki Vanhuyse is a London-based architecture and design studio established in 2022 by Japanese architect Kenta Akasaki and French designer Astrid Vanhuyse. Merging their cultures, backgrounds and perspectives of architecture and industrial design, they collaborate on a variety of projects including space, furniture, product, innovation and research. Their approach is driven by the design of creative, thoughtful and lasting solutions.

Kenta Akasaki (b.1989) studied architecture at Tokyo City University (BA) under Takaharu Tezuka and at Kingston University (MArch) in London. He worked for Matheson Whiteley (UK), where he collaborated on a number of projects in London such as residential development, house extension, workshop for designer Max Lamb and arts centre. In parallel, he developed his personal work. He has been finalist for Antepavilion (UK), for a public bath (Japan) and for several furniture and product design competitions.

Astrid Vanhuyse (b.1991) completed a MA in industrial design at Rubika design school in France. She worked as Marc Berthier's design assistant at Eliumstudio in Paris. Then she joined Nendo in Tokyo where she worked on product, furniture and exhibition projects. In London, she worked for several agencies and as an independent designer, gaining experience in various sectors including technology and circularity. She designed award-winning products and she collaborated with major brands and emerging start-ups.