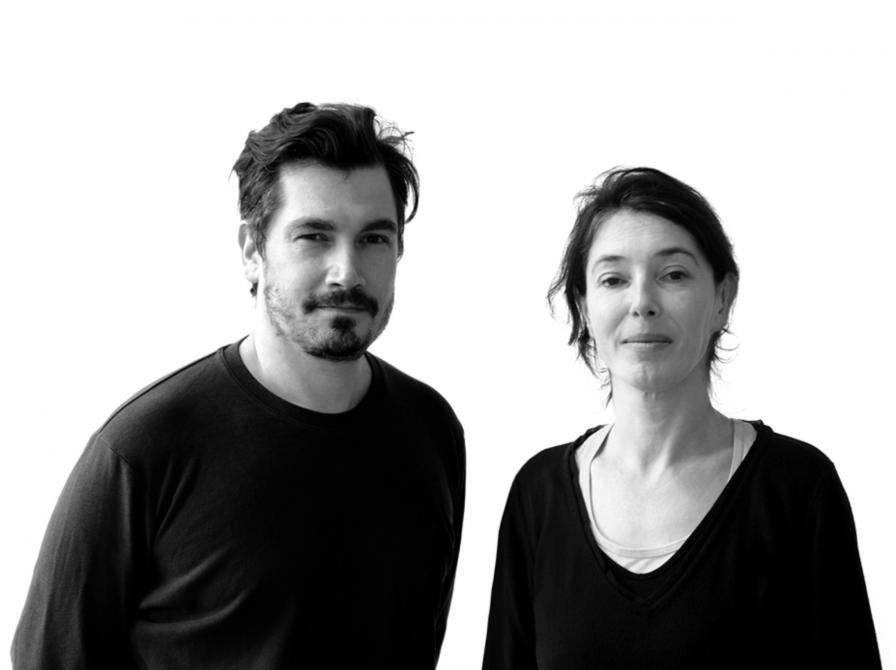 Industrial Orchestra
Taïna Primaux was born in 1975. After graduating from the ENSCI, Paris in 2001, having specialized in materials, she went on to work with numerous architects.
Jérémy Magdalou was born in 1975. Having graduated from the Ecole des Beaux Arts de Reims in 2000, he worked with Philippe Starck for 10 years.

Since 2009, they have worked together on their own projects under the name Industrial Orchestra.
Their design studio works on projects in the fields of product design, interior architecture, graphic design and visual identity.
Taïna & Jérémy have designed a new-generation ultrasound machine, along with lighting for the hotel industry (nominated as an 'innovative product' at Equip'Hotel) ; they won a competition to design all the furniture for 5 offices of very senior officials in the new French Ministry of Defence ; and they provide artistic direction for la Manufacture du Design.

For Industrial Orchestra, design is a fabulous tool, a way of exercising the mind and exchanging ideas in order to find responses, a new way of looking at things, of saying things. "We love to devise projects with a dash of humour, work on scene settings and lay the greatest possible emphasis on detail in a continuous dialogue with manufacturers, craftsmen, our partners."