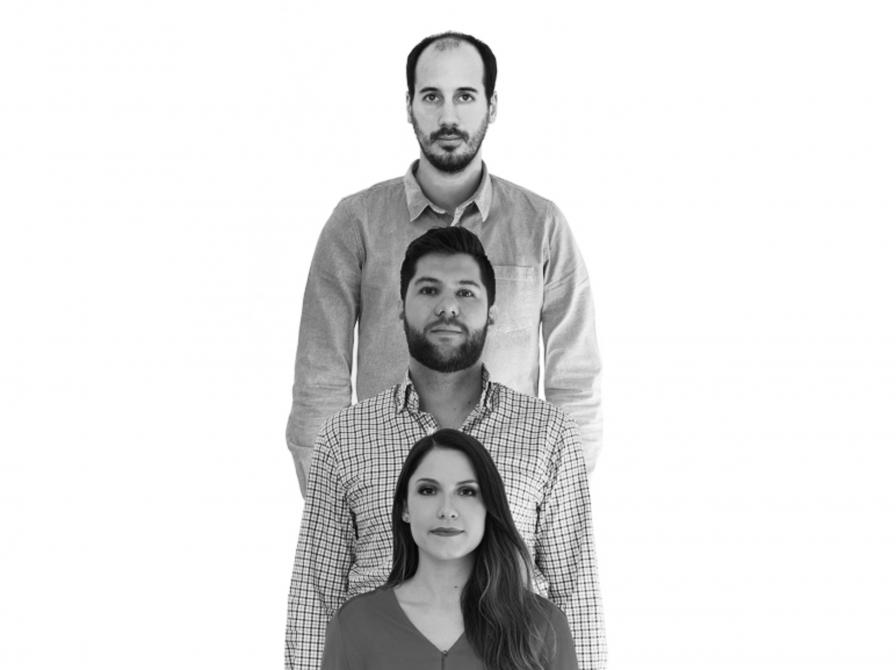 Studio C&PY et JC Amey
Claire Baudrimont, Pierre-Yves le Sonn and Jean-Charles Amey are graduates of the École Supérieure d'Art et de Design de Reims, where they met in 2007. Having worked and collaborated elsewhere, they went on to found their own design studios. However, they still take time to come together to work on collective projects such as the Oponce range of mirrors.

In 2012, C&PY were awarded first prize in the concours Cinna, révélateur de talent for their Recoin shelf and the prix du design de la Biennale de Céramique de Vallauris for their Sur les Toits collection.

Jean-Charles Amey worked with the designers Robert Stadler and Pierre Charpin before opening his own design studio in 2013. He regularly collaborates with Pierre-Yves le Sonn on issues relating to innovation.