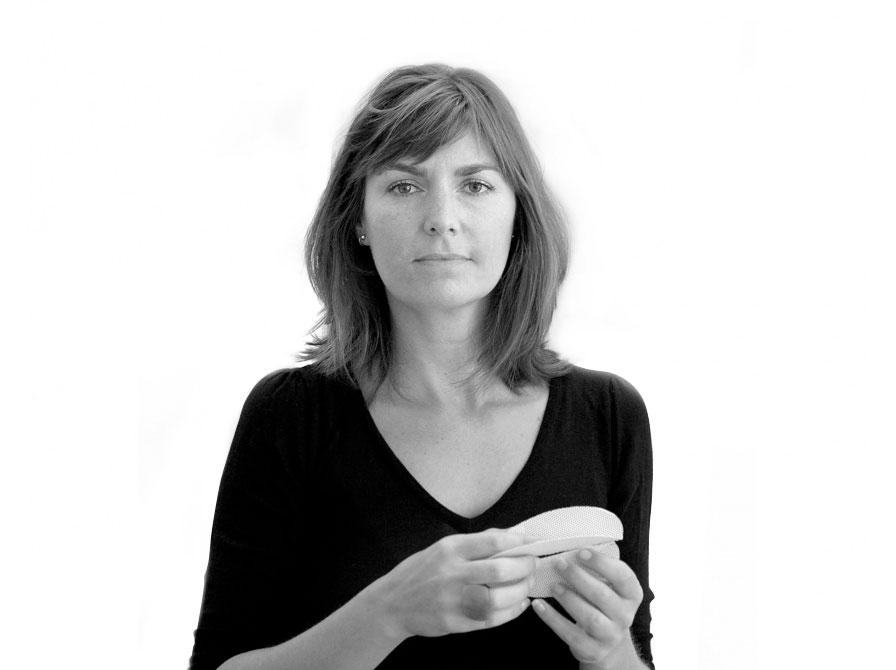 Nathalie Dewez
Nathalie Dewez lives and works in Brussels. Having graduated from the école des Arts Visuels de La Cambre in 2001, the main focus of her work is lighting design.
A mélange of poetry and rigour, her chandeliers, wall lights and floor lamps are light and airy, exploiting the potential of the chosen material to the very maximum.
Creating pieces such as Sol-air (a halogen light perched on a carbon fibre tube), Lamp06 (a study on the structure of a classic shade) or the Prism ceiling light with its three-dimensional frame, her hallmark is coherent lines displaying essential character.
Her presence at various exhibitions and trade shows in France, Belgium, Italy, the UK and elsewhere has enabled her to enter into a wide range of collaborations, with not only architectural bureaux, but also furniture manufacturers and private projects.