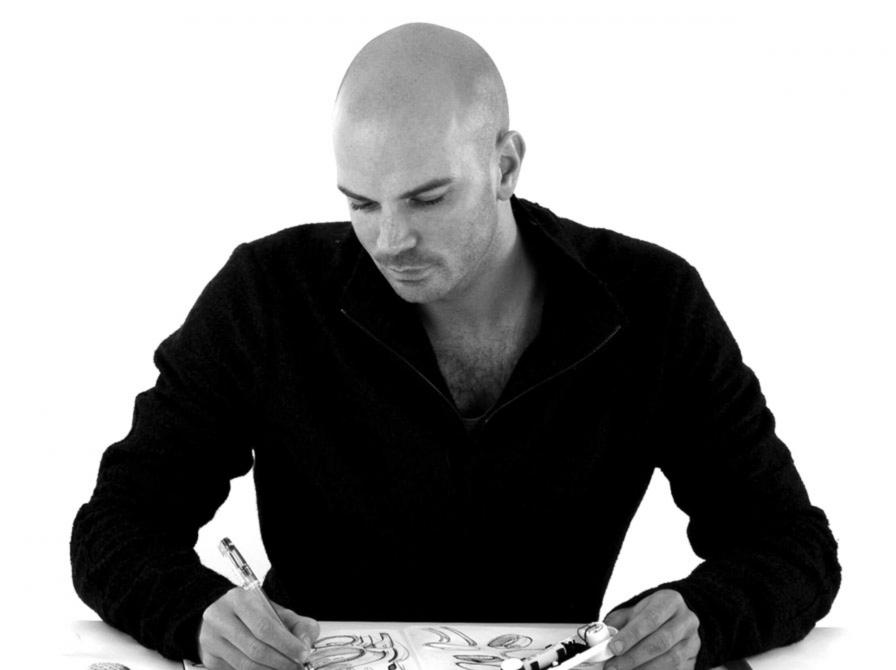 Benjamin Hubert
Born in 1984, Benjamin Hubert obtained a degree in Industrial Design from Loughborough University in 2006.
His London agency opened its doors in 2007, specializing in industrial design (furniture, lighting and products) and collaborating with various European and Asian manufacturers. The agency works on a range of projects, both series-produced and special and/or unique editions.
Benjamin Hubert leads industrial design products for which the starting point is often a particular material or production technique. The majority of his inspiration arises directly from the factories or studios which produce his products and the people who work on them. The agency seeks to create timeless pieces which respond neither to trends nor to fashion, but which are based on a careful analysis of usage, research into materials and simplicity.
The agency also focuses heavily on sustainability, viewing this as an integral part of each project, whether this means designing products which will last a lifetime in terms of quality and longevity, or adopting an approach which blends sustainability with a holistic approach. A good example is his large capsule seat, on which the more traditional upholstery, with its multiple layers of materials, is replaced by a light shell in recycled PET felt which has magnificent acoustic properties and a small carbon footprint thanks to its stackable transport-friendly design. The agency is also interested in helping regional and struggling industries, whether this means supporting the ceramics industry in the United Kingdom or the cork industry, a highly ecological sector which is seeing its key market disappear as a result of the new plastic stoppers.
Benjamin Hubert also focuses on the user's perceptions of materiality, contesting preconceptions in terms of context or usage. A good example : his heavy lights collection of concrete lights with their fine shades inspired by the ceramics industry, which are made by a specialist factory in Germany. In creating a more refined, elegant structure and then illuminating it, the project aims to elevate the user's perception of material value, instead of viewing concrete as a low-value architectural product.
The agency involves itself in product development to a high degree, working very closely with the factories of its manufacturers. The development phase can last between 1 and 4 years, with research into new production techniques and the development of new processes demanding a great deal of time.
Well received both by critics and the media, Benjamin Hubert's work is regularly exhibited all over the world. He has also been awarded very many prizes, including Design of the Year (British Design Awards 2010) and International Young Designer of the year (EDIDA 2010).