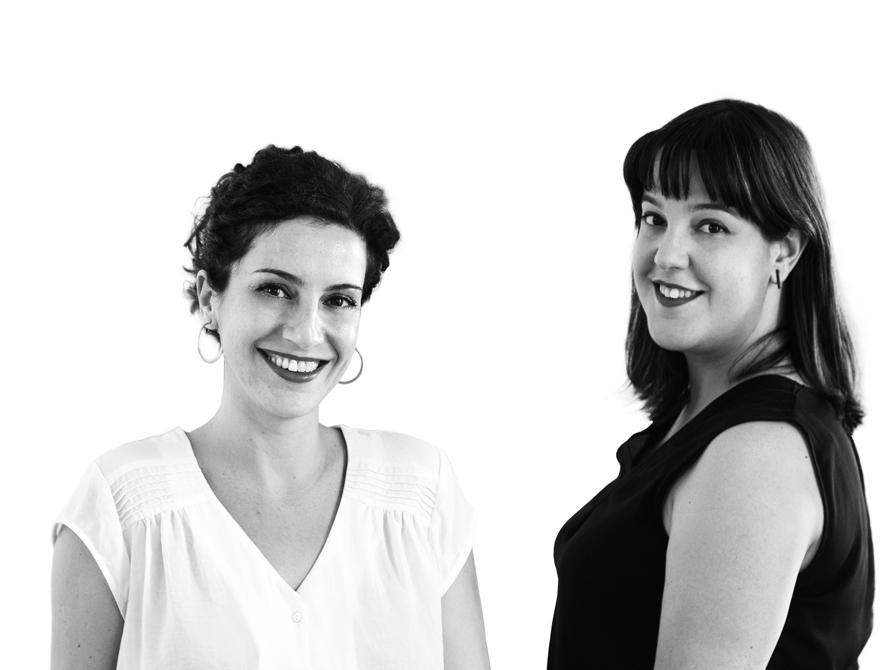 Studio Fluye.
Paola born 1983 and Berta born 1984.
Design studio founded in 2010, in Valencia (Spain) by design engineers Paola Cerdá and Berta Recatalá who aim to find excellence in all their designs and analyse the necessities of consumers and businesses.
They apply investigative and creative methodologies in the projects' development, paying attention to the emotional aspects in people.
They have developed industrial design projects focused on new, innovative products, packaging and graphic design applied to corporate identity for businesses in multiple sectors.
During their trajectory, they have been awarded the Premio Injuve de Diseño in 2010 for their furnishing project titled Desapercibido (Unnoticed) which was shown at international fairs such as the Salone Satellite in Milan as well as travelling exhibits in Turkey and Egypt. In 2016 they were finalists in the Delta Awards, awarded by the ADI-FAD (Association of Industrial Design for the Promotion of Art and Design) for their lighting project "2Sides" for the company Lluria.

Envolée _ modular hangers
Hooks that hold your belongings until you resume your next flight.
Two different models which adapt to your needs like comfortably hanging jackets and/or various objects on the same hook.
Shaped like flying birds, they are inspiring and decorate houses or workspaces allowing the users' imagination to run freely.