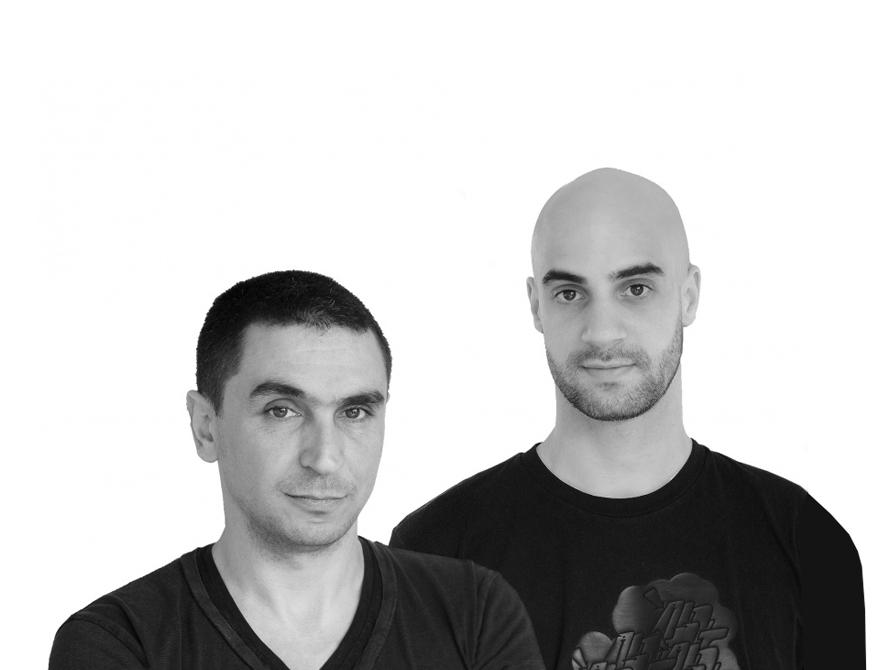 Normal Studio
Biography :
Jean-François Dingjian and Eloi Chafaï, alias Normal Studio, founded their industrial design agency in 2006.
Jean-François Dingjian, a graduate of the école des Beaux-Arts de Saint-Etienne, was named 'lauréat de la Bourse Agora' in 1996, and was awarded the Prix de la Création de la ville de Paris in 1999. Eloï Chafaï, who studied at the Ensci, Paris, was awarded the Grand Prix design parade 01, by the Villa Noailles, Hyères in 2006.
Observers of technical processes and customs for technolognical transfer, they revisit everyday forms through a simple, precise design which intensifies user quality. Their interests extend to product design, scenography and, most recently, commercial fit-outs'

Amongst their most recent projects:

- the 'Paysages de Table' collection, produced by ligne roset in 2008: a project which originated in a partnership with Craft (Centre de recherche sur les arts du feu et de la terre), Limoges.
- 'Atrium', a range of urban waste bins, for Plastic Omnium, 2008.
- 'Diamond Boxes' lighting, designed for the Villa Noailles and produced by Tools Galerie, 2007.
- the 'Contaners et Bloc' collection, produced by Tools Galerie, 2007.
- creation of sales spaces for shoe stylist Karine Arabian, Paris, 2008.
- scenography for 'RIPPP!!! paper fashion', Benaki museum, Athens, 2007. Presented at the Mudam, Luxembourg in 2008, moving on to Anvers in 2009.
- scenography for 'L'homme paré', Musée de la mode et du textile, Les Arts Décoratifs, Paris, 2005.
- scenographic plan for 'Drogland, plaisir, risques dépendances', an itinerant exhibition organised by CIDEM (citoyenneté et démocratie), 2005-2008.