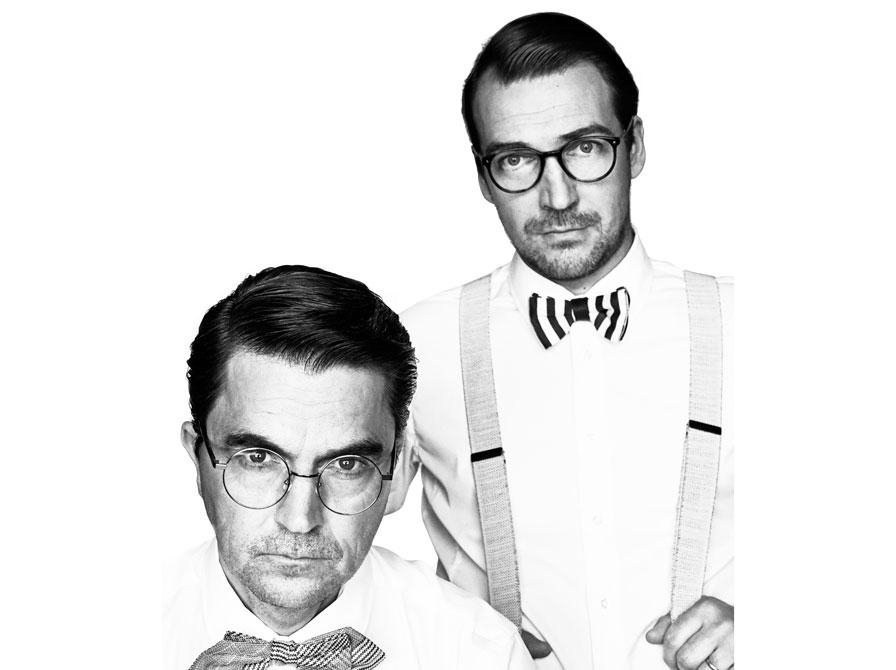 Hertel & Klarhoefer
Peter Christian Hertel, born in 1968, and Sebastian Klarhoefer, born in 1966, have known each other since childhood. They studied architecture in Berlin and Venice, completing their studies in 1994, and in Berlin in 1996.
Their first joint furniture projects arose from their studies at the University Institute of Architecture of Venice, and were very much in the style of Aldo Rossi.

In 1999, the founded the design agency Hertel & Klarhoefer. Since 2001, they have been working as architects and designers in their agency in Berlin. Designers, interior architects, model-makers and carpenters form part of their team.
In the years that followed they designed furniture and accessories for renowned brands such as Authentics, ClassiCon, Elmarflötotto, Ligne Roset, Nils Holger Moormann and Zeitraum.

They position themselves as a 'Full Service' creative agency, covering the full spectrum of services from initial design conception to technical production.
Berlin, a city filled with creative potential, has inspired them from the beginning. It influences their work to this day.